NIBC's Commercial Real Estate business shows a resilient H1 2023 performance amid persistent real estate market challenges
Nieuwsbericht - 25 aug 2023, 09:00 CEST
NIBC Commercial Real Estate has experienced a slow, but stable first half year in a dry market. Not many new transactions and projects have taken place in The Netherlands due to rising interest rates, inflation and the uncertainty regarding the situation in Ukraine. Despite these challenges, our portfolio size and quality remained unaffected, holding steady at EUR 1,591 million (compared to EUR 1,603 million in 2022). Our focus has been on refinancing existing loans and supporting clients in managing their interest rate risks.
Leveraging the momentum of its successful UK expansion last year, NIBC Commercial Real Estate has been actively engaged over the past six months in the expansion of its finance offering within the Residential Real Estate | Living sector across prominent cities in Western Europe. NIBC Commercial Real Estate provides financing through club deals to support the development, construction and investment of Living projects, Build to Rent, purpose-built student accommodation, Co-living and Senior living projects with ticket sizes ranging from EUR 15 million to EUR 50 million.
During the first half year NIBC has successfully completed its transformation into an entrepreneurial asset-based financier. This strategic shift has positioned NIBC as a driving force in mortgages, asset-based finance in Commercial Real Estate, Shipping and Infrastructure and financing platforms Beequip and yesqar.
Jan Willem van Roggen, Head of NIBC Commercial Real Estate:
"I emphasize the dedication of the bank towards commercial real estate. While market conditions continue to be challenging, we remain keen to support commercial real estate transactions in our strategically chosen regions. Our commitment still lies in enabling the ambitions of commercial real estate developers, constructors, and investors through our tailor-made financing solutions."
NIBC Commercial Real Estate is committed to supporting clients' sustainability ambitions and building a better society by financing assets. With a clear ESG strategy that naturally involves efforts towards more sustainability and emission reduction, and the imminent launch of an ESG Client Portal, NIBC Commercial Real Estate is dedicated to contributing its share to the transition journey.
We refer to our Interim Report 2023 NIBC Holding N.V. published on our website for full details.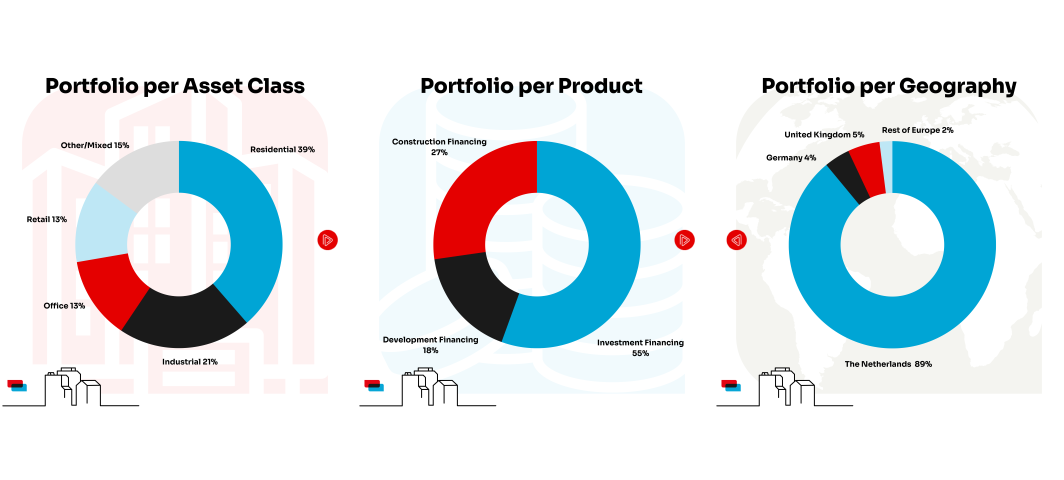 Vragen? Neem contact op met
Eveline van Wesemael

Woordvoerder