NIBC's Shipping business shows solid H1 2023 performance amid dynamic economic landscape
News Release - 25 Aug 2023, 09:00 CEST
Against the backdrop of a strong shipping market, NIBC's Shipping portfolio experienced a slight decrease, settling at EUR 1,004 million (compared to EUR 1,115 million in 2022). This development was catalyzed by high prepayments, effectively creating room to accommodate existing and new shipping clients within our portfolio. Origination spreads in Shipping remained consistent.
Over the past six months, NIBC Shipping has steadfastly served valued clients such as Blystad Group, GBSMT Limited, Alba Tankers, ForestWave and Harren & Partner. Concurrently, NIBC Shipping has taken over a total of six ship financing transactions for Greek shipping clients from an international bank.
During the first half year, NIBC has successfully completed its transformation into an entrepreneurial asset-based financier. This strategic shift has positioned NIBC as a driving force in mortgages, asset-based finance in Shipping, Commercial Real Estate and Infrastructure and financing platforms Beequip and yesqar.
Michael de Visser, Head of NIBC Shipping:
"Our shipping clients currently enjoy a robust market with strong cash flows, high ship values and abundant funding sources, which they rightfully deserve. Consequently, our continuous origination activity to grow our portfolio is offset by high prepayment levels. However, dynamics in the shipping industry are difficult to predict. NIBC Shipping has always been committed to provide financing to both existing and new clients in adverse times when such liquidity is not widely available."
NIBC Shipping also remains dedicated to assisting clients in their sustainability transition. With a clear ESG strategy that naturally involves efforts towards greater sustainability and emission reduction and the imminent launch of an ESG Client Portal, NIBC Shipping is dedicated to contributing its share to the transition journey.
We refer to our Interim Report 2023 NIBC Holding N.V. published on our website for full details.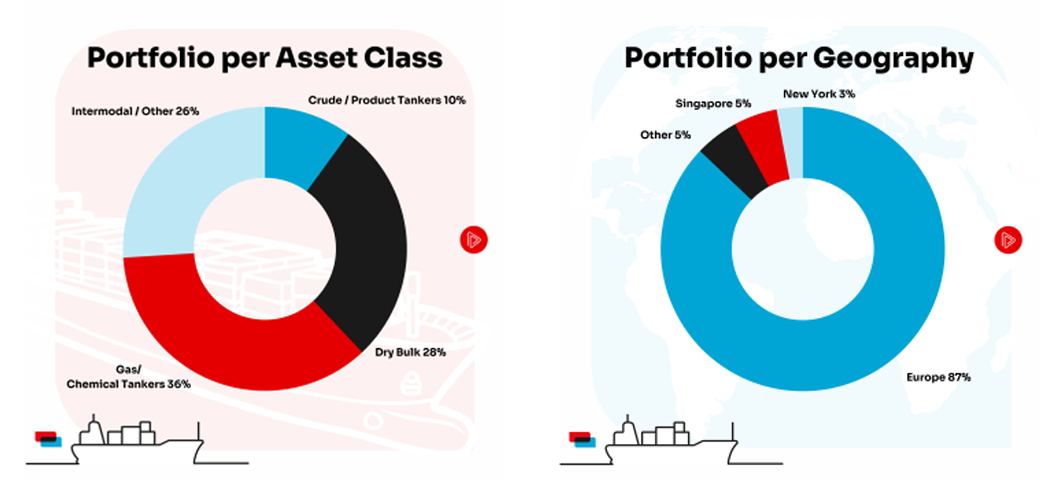 Questions? Please contact
Eveline van Wesemael

Press Relations