We enable ambitions of our people
Founded in 1945, we financed the visionary entrepreneurs who helped rebuild the Netherlands after the second world war. Entrepreneurship is in our DNA. By working closely together and professionally supporting companies and individuals, we enable them in realising their ambitions with a sustainable future in mind. We are a bank with a dynamic and ambitious culture, we have a forward-thinking, can-do attitude that we call our THINK YES mentality.
Safe workplace
NIBC provides a safe workplace, empowers employees and continuously fosters personal growth. And in doing so, NIBC enables them to make a meaningful impact and realise ambitions. Together.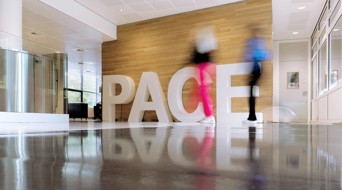 Values that reflect the culture at NIBC
Our corporate values are the foundations of everything we do, the way we do it, and how we measure our success.
We have in-depth product knowledge and provide expert financial solutions for our clients as the foundation of our success.

For more than 75 years, change has been in our DNA; committed to respond effectively to our clients' needs and new developments in society.

We believe in a personal approach, working together to make a difference and realise sustainable impact for our clients and the world around us.

We are a sound, enterprising financier focused on delivering smart asset financing solutions for our clients. We are thoughtful, take responsibility and get things done.
Hybrid application process
NIBC embraces the hybrid way of working. This means, that during your application process you will meet your potential new manager and new colleagues either at the office or via Teams. It is of great importance that you get a good impression of the role, our organization and your team. Therefore, our preference will always go out to a physical meeting. If this isn't possible or necessary during the application process, you are more than welcome to hop by for a quick coffee as soon as you have decided to join NIBC!  
Our Vacancies
At NIBC we are always looking for professionals who would like to follow their ambitions. At our vacancy page you can find the open opportunities at NIBC.